Alcohol stocks have long been a resilient and profitable sector for investors in the last decade.
The sector has experienced significant growth and adaptation, driven by changing consumer preferences, emerging markets, and evolving consumption patterns.
However, the COVID-19 pandemic posed unprecedented challenges for the alcohol industry, disrupting global supply chains and altering consumer behavior.
The closure of bars, restaurants, and the reduction in social gatherings significantly reduced on-premise alcohol sales, leading to a surge in off-premise consumption, including home drinking.
Despite initial disruptions, the alcohol industry has demonstrated resilience, before, amid, and after the global pandemic.
If you're bullish on the long term growth prospects of the alcohol industry, you might want to consider investing in alcohol stocks for the long term.
Below, we will present the 9 Best Alcohol Stocks to Watch in 2023!
1. LVMH Moët Hennessy (OTC: LVMHF)

Ticker: LVMHF
Dividend Yield: 1.35%
Market Cap: $482.22 billion
LVMH Moët Hennessy is a global luxury goods conglomerate headquartered in Paris, France.
With an impressive portfolio that includes renowned brands like Moët & Chandon, Dom Pérignon, and Hennessy, LVMH has established itself as a leader in the high-end spirits market.
The company's commitment to craftsmanship, quality, and exclusivity resonates with consumers seeking luxury experiences.
Furthermore, LVMH has demonstrated resilience during challenging times, adapting its distribution channels and leveraging digital platforms to reach a broader customer base.
As the demand for premium spirits and luxury experiences continues to grow, LVMH Moët Hennessy is well-positioned to capitalize on these trends and deliver strong returns for investors in the decades ahead.
2. Boston Beer (NYSE: SAM)
Ticker: SAM
Dividend Yield: N/A
Market Cap: $3.94 billion
Boston Beer is an American beer and brewery company headquartered in Boston, Massachusetts.
As the parent company of the popular Samuel Adams brand, Boston Beer has a loyal customer base and a strong reputation for producing high-quality craft beers.
Additionally, the company has successfully ventured into the hard seltzer market with its Truly brand, capitalizing on the growing demand for healthier and low-calorie alcoholic beverages.
With its commitment to innovation, strong brand recognition, and ability to adapt to changing consumer preferences, Boston Beer is a top alcohol stock to consider for 2023.
3. Anheuser-Busch InBev (NYSE: BUD)

Ticker: BUD
Dividend Yield: 1.35%
Market Cap: $117.77 billion
Anheuser-Busch InBev is the world's largest beer company and a dominant player in the industry.
With a portfolio of iconic brands like Budweiser, Stella Artois, and Corona, the company has a global presence and a wide and expanding customer base.
It has been investing in innovative product offerings and expanding into emerging markets, ensuring its growth prospects for the future.
The stock just recorded impressive first quarter 2023 earnings results, with top line revenue up 13.2% year-over-year. Earnings per share (EPS) came in at $0.65, up from from $0.60 the year prior.
As the company continues to expand into new geographies, they are well capitalized to benefit from the rapidly growing alcohol industry in 2023 and beyond.
4. Diego (NYSE: DEO)

Ticker: DEO
Dividend Yield: 2.03%
Market Cap: $100 Billion
Diageo is a leading spirits producer and distributor, boasting a vast range of premium brands such as Johnnie Walker, Smirnoff, and Tanqueray.
The company has demonstrated resilience during the pandemic, adapting to the rise of home consumption by introducing ready-to-drink options and leveraging their robust e-commerce channels.
Its diverse product portfolio, strong global presence and growing dividend make it an attractive investment option for income oriented investors.
5. Constellation Brands (NYSE: STZ)

Ticker: STZ
Dividend Yield: 1.56%
Market Cap: $42.09 billion
Constellation Brands is a prominent player in the alcohol industry, particularly in the beer and wine segments.
Its portfolio includes popular brands like Corona, Modelo, and Robert Mondavi.
The company has been expanding its market share and investing in high-growth segments, such as hard seltzers and craft beer, making it a strong contender for long-term growth.
6. Pernod Ricard S.A. (OTC: PDRDF)
Ticker: PDRDF
Dividend Yield: 2.11%
Market Cap: $57.64 billion
Pernod Ricard is a leading spirits and wine company, known for its brands like Absolut Vodka, Jameson, and Chivas Regal.
The company has a global footprint and a strong distribution network, allowing it to adapt to changing market dynamics effectively.
Pernod Ricard has been actively investing in sustainability and innovation, positioning itself for future growth in an increasingly conscious consumer environment.
As demand for ESG investments continues to grow, now could be a great time to invest in an alcohol stock that prioritizes making a lasting impact for social good.
7. Brown-Forman (NYSE: BF-A)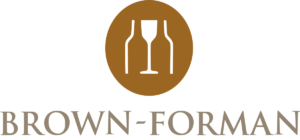 Ticker: BF-A
Dividend Yield: 1.26%
Market Cap: $31.06 billion
Brown-Forman is a well-established producer of premium spirits, with brands like Jack Daniel's, Woodford Reserve, and Finlandia Vodka under its umbrella.
The company's focus on craftsmanship, quality, and brand loyalty has contributed to its strong presence and loyal customer base.
As the demand for premium spirits continues to grow, Brown-Forman remains well-positioned to capitalize on this trend in a rapidly growing and resilient industry.
8. Molson Coors Beverage Company (NYSE: TAP)

Ticker: TAP
Dividend Yield: 2.55%
Market Cap: $13.40 billion
Molson Coors is one of the largest brewing companies in the world, with a diverse portfolio that includes iconic brands like Molson Canadian, Carling, Coors Light, Miller Lite, and Blue Moon.
The company has shown resilience during the pandemic by adapting its distribution channels and expanding into the growing market of hard seltzers.
Molson Coors has also been actively pursuing sustainability initiatives, which align with the increasing consumer demand for environmentally and ethically responsible products.
As one of the largest alcohol companies in the world, Molson Coors is a top alcohol stock to watch for 2023.
9. Heineken (OTC: HEINEY)

Ticker: HEINY
Dividend Yield: 1.63%
Market Cap: $63.80 billion
Heineken is a global beer company known for its eponymous brand, as well as Amstel, Desperados, and Strongbow.
The company has a strong international presence and has been expanding its market share in emerging economies.
Heineken has also been investing in innovation and digitalization to enhance customer engagement and optimize operations.
As the demand for premium and craft beer continues to rise, Heineken is a top alcohol stock to buy for 2023.
Alcohol Stocks: Are They a Buy in 2023? 
The global alcohol industry has undergone significant changes during the COVID-19 pandemic, with shifting consumption patterns and preferences.
While on-premise sales experienced a decline, off-premise consumption, including at-home drinking, surged.
As we move into 2023, the alcohol industry is gradually recovering, with the potential for sustained growth over the next decade.
Investors should also consider the adaptability of companies to changing consumer preferences, such as the rise of premium spirits, craft beer, and hard seltzers.
Furthermore, sustainability and responsible consumption have become essential factors in consumer decision-making.
Companies like Pernod Ricard, Brown-Forman Corporation, and Heineken have invested in sustainability initiatives and are likely to attract  millennial consumers who prioritize environmentally conscious products.
By investing in well-established alcohol stocks that demonstrate resilience, adaptability, and a commitment to sustainability, investors can position themselves to capitalize on the evolving consumer preferences and seize the growing opportunities in this dynamic sector.
Disclosure: The author holds no position mentioned in this article. Freedom Stocks has a disclosure policy.
Related Articles