Psychedelic stocks have captured the attention of investors in recent years, as the market for psychedelic mushrooms continues to rapidly grow.
The use of psychedelics were first discovered in the late 1930's. In recent years, governments are testing its efficacy for the treatment of a number of mental health disorders including; anxiety, depression, PTSD, and addition.
Psychedelic mushrooms, also known as 'psilocybin mushrooms', has a large and rapidly growing total addressable market.
The psychedelic mushrooms market was valued at USD $1.83 billion in 2022, and is expected to grow at a compound annual growth rate (CAGR) of 11.3% from 2023 – 2030 (Grand View Research, 2022).
This posses a significant opportunity for investors, though investing in psychedelic stocks does not come without any risks.
The regulatory landscape is very reminiscent of marijuana stocks, who's future is reliant on federal legalization.
If you're more risk averse and willing to weather the storm, then you might want to consider investing in psychedelic stocks.
Below, we will present the 5 Best Psychedelic Stocks to Watch in 2023!
Best Psychedelic Stocks to Watch for 2023
1. MindMed (NASDAQ: MNMD)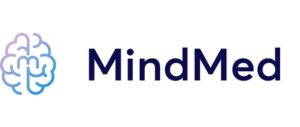 Ticker: MNMD
Dividend Yield: N/A
Market Cap: $120.84 Million
MindMed is a leading psychedelic pharmaceutical company focused on the discovery, development, and deployment of psychedelic-inspired medicines.
The company has a robust pipeline of psychedelic-derived therapeutics targeting various mental health disorders.
With a strong emphasis on clinical research and strategic partnerships, MindMed is well-positioned to capitalize on the growing interest in psychedelic medicines.
2. Compass Pathways (NASDAQ: CMPS)

Ticker: CMPS
Dividend Yield: N/A
Market Cap: $389.60 Million
Compass Pathways is a biopharmaceutical company dedicated to accelerating patient access to evidence-based innovation in mental health.
Their primary focus is on developing psilocybin-based therapies for treatment-resistant depression.
Compass Pathways recently received FDA breakthrough therapy designation for their proprietary psilocybin therapy, marking a significant milestone in their development efforts.
3. Numinus Wellness (TSE: NUMI.TO)

Ticker: NUMI.TO
Dividend Yield: N/A
Market Cap: $39.77 Million
Numinus Wellness is an emerging leader in the psychedelic space.
The company operates a fully integrated ecosystem that encompasses research, development, cultivation, and patient care.
With a focus on advancing psychedelic-assisted therapies, Numinus is well-positioned to capitalize on the expanding market for mental health treatments.
Its strategic partnerships, including collaborations with leading academic institutions, provide a strong foundation for scientific innovation and growth in the psychedelic sector.
4. Cybin (NYSE: CYBN)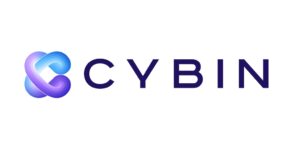 Ticker: CYBN
Dividend Yield: N/A
Market Cap: $57.33 Million
Cybin is a life sciences company focused on the development of psychedelic therapeutics for mental health disorders.
The company is dedicated to advancing the understanding of psychedelic substances and their potential applications through clinical trials and innovative research.
With a diverse portfolio of psychedelic molecules and a strong commitment to scientific rigor, Cybin is well-positioned to make significant strides in the field.
5. Seelos Therapeutics (NYSE: SEEL)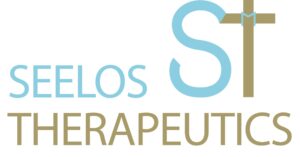 Ticker: SEEL
Dividend Yield: N/A
Market Cap: $113.28 Million
Seelos Therapeutics is a bio-technology company with a robust pipeline of drugs targeting a number of neurological diseases and rare disorders.
While not exclusively focused on psychedelic substances, Seelos Therapeutics has entered the market with their development of SLS-002.
SLS-002 is a psychedelic compound under investigation for the treatment of acute suicidal ideation and behavior in patients with major depressive disorder.
The potential of SLS-002 in addressing a critical unmet need in mental health presents an intriguing opportunity for investors.
Best Psychedelic Stocks: Final Takeaway
The psychedelic renaissance is unfolding before our eyes, with increasing recognition of the therapeutic potential of psychedelic substances.
As the total addressable market continues to expand, investors are looking for opportunities to capitalize on this emerging sector.
However, it is essential to approach these investments with caution, considering the evolving regulatory landscape, potential health risks, and the inherent volatility of the stock market.
The psychedelic revolution holds promise for revolutionizing mental health treatment, but it is essential to approach it with scientific rigor, ethical considerations, and responsible investment strategies.
As the industry progresses, it will be exciting to witness the continued growth and impact of psychedelic therapies in transforming lives and shaping the future of mental healthcare.
Disclosure: The author holds no position mentioned in this article. Freedom Stocks has a disclosure policy.
Related Articles