Fantom coin considers itself a next-generation smart contract that solves the scalability problem. The project has adopted a unique approach to solving the problem hence has become famous in the crypto industry. In fact, some experts even predict that Fantom coin could surpass its competitors Solana and Ethereum in the future.
Scalability is one of the major challenges facing the first-generation cryptocurrencies such as Bitcoin (BTC) and Ethereum 1.0 (ETH1.0). Such networks cannot support large amounts of data within a short time. As a result, they are usually overwhelmed when more users are making transactions.
Fantom Coin Network
Fantom coin is an open-source decentralized smart contract platform for developing and running decentralized applications (dApps) and digital assets. Therefore, it supports the development of applications such as lending apps, marketplaces, trading exchanges, and non-fungible tokens. 
The developers of Fantom designed it as a next-generation blockchain platform that addresses various limitations of existing blockchain platforms. It is an alternative to the Ethereum blockchain, but highly customizable and scalable. Each application on Fantom on the Fantom platform has a blockchain network.
What makes Fantom great is that it's compatible with both Ethereum and Polkadot. Therefore, app developers can port in apps developed on the Ethereum and Polkadot blockchains.  
The developers goal aims at balancing scalability, decentralization, and security – the three major components of a distributed network. In addition, the project offers a set of rules that simplify the integration of dApps. Furthermore, Fantom offers a well-detailed staking rewards system and other built-in DeFi applications.
Fantom Token
Fantom (FTM) is a digital token operating as a utility token that facilitates activities in the Fantom blockchain. It is a Mainnet coin. The token has many uses including facilitating fees and on-chain governance. Below are the uses of FTM.
Securing the Network
Fantom uses a proof-of-stake consensus mechanism to ensure network security. The native token, FTM, serves as a staking coin to protect the network and transactions. The network has over 500,000 FTM tokens for powering validator nodes for verifying transactions. In addition, Staking Fantom provides economic incentives to the network users, who get rewards for confirming transactions. 
On-Chain Governance
On-chain governance is a key utility for the FTM token since the network is decentralized. 
First, the FTM token facilitates in-platform payments with a fast, cheap, and robust transaction process. The network offers a high throughput with a lower cost of about $0.00000001.
Other Functions
FTM token is traded on crypto exchanges. Users can buy and sell this token to make a profit. Additionally, some DeFi platforms allow the staking of the token to generate more income. 
Fantom Coin Key Features
Fantom is Modular
FTM coin uses Lachesis Consensus, Asynchronous Byzantine Fault Tolerance (aBFT) algorithm. Lachesis is one layer of the blockchain stack that is compatible with any distributed ledger. It powers Fantom's Opera mainnet deployment, which uses Ethereum compatible Virtual Machine (EVM).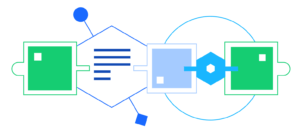 Lachesis represents one layer of the blockchain technology stack that can be plugged into any distributed ledger
Fantom is highly flexible. Therefore, developers can port any Ethereum-based dApps on Fantom Opera Mainnet faster and easily. This feature enables a substantial upgrade of dApp performance at a lower cost. 
Fantom is Open
First, Fantom is an open-source network, meaning anybody can access the publicly available project codes. Therefore, Fantom does not need to hide anything from its users. Users who doubt anything can review the network, or ask experts to review it for them. Therefore, users can make smarter choices and decisions in investing and trading.
Second, Fantom is permissionless – anyone can run a code. Ideally, an unlimited number of validator nodes can participate in securing the network as long as they have 1,000,000 FTM at stake. Nonetheless, even the users with a lower amount of tokens, and who are not experts in running distributed systems can still participate in securing the network. The network requires users to delegate a minimum of 1 FTM to a validator node, and get a reward.
Additionally, being visible to the public's eye pushes Fantom developers to do their best to deliver high-quality and error-free codes. Furthermore, Fantom developers expect to receive more feedback and suggestions from the community that reviews the codes. The developers can adopt suggestions that are valid and important.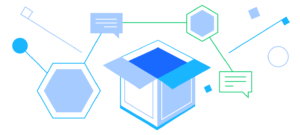 Fantom supports open participation. (Source: Fantom Foundation)
Fantom Consensus Algorithm
The consensus mechanism is the engine that powers the blockchain. Fantom uses Lachesis Consensus, Asynchronous Byzantine Fault Tolerance (aBFT) algorithm. The network allows for maximum decentralization, high scalability, and bank-grade security. 
Each Lachesis node in the network stores a local Directed Acyclic Graph (DAG), which contains event blocks with transactions. DAG captures the happens-before relationship between events and uses it to calculate the exact order of events (transactions) independently on each node.
Events on the Fantom network fall into two categories – confirmed and unconfirmed event blocks. Unconfirmed blocks are new events while confirmed blocks are those from the past 2-3+ frames. Confirmed nodes are ordered by honest nodes.
The process creates batches of confirmed event blocks. Each batch of events is called a block. 
Unlike most other consensus mechanisms, Lachesis nodes do not send blocks to each other. Instead, the events are synced between nodes. Additionally, the mechanism does not require validators to vote on a concrete state of the network. Validators regularly exchange the observed transactions and events with peers.
Furthermore, the consensus uses new events to vote for events in 2-3+ previous virtual elections simultaneously. This process creates a smaller number of consensus messages since it reuses the same event in different elections. Therefore, Lachesis achieves a relatively smaller communication overhead and lower time to finality. 
Opera Mainnet
Opera Chain is a Fantom's mainnet. The mainnet allows users to deploy and use smart contracts that are compatible with Ethereum's EVM. The Opera chain is powered by Lachesis Consensus, which circumvents the transaction traffic congestion. Therefore, it enables the high speed and scalability of the blockchain.
Opera Mainnet also offers the Fantom Virtual Machine (FVM), a Software Development Kit (SDK) to facilitate deploy a smart contract in decentralized application projects. Users can integrate FVM and EVM to enable relocating of projects from Ethereum to Fantom. This combination also supports the construction of cross-chained platforms across the two chains. 
Fantom Coin (FTM) Tokenomics and Price
Fantom's compatibility with Ethereum and Binance means that the coin exists in multiple reincarnations. You can buy an ERC-20 or BEP2 standard FTM, which automatically converts to native FTM once received on the wallet. However, you can only use the native FTM on the Fantom OPERA mainnet. 
FTM's total supply is 3.175 billion tokens, with 2.134 billion FTM currently in circulation. The remaining tokens will be released subject to the upcoming schedule. 
The price of fantom is selling at $1.28 as of March 25, 2022. The token ranks #43, with a $3.252 billion live market cap.
Generally, the token has received a downward trend since the year began. However, the bear market trend has been common in the entire crypto market. 
Just like any other crypto, market speculations majorly affect FTM price. For instance, in early March 2022, news emerged that one of the developers was exiting the ecosystem. Consequently, the coin and the DeFi value Locked recorded a drop almost immediately.
Conclusion
Fantom coin (FTM) is the native token to the Fantom blockchain – a smart contract framework that supports the creation of dApps. The token has many usabilities including staking, governance, facilitating network fee payments, trading, and other forms of payment.
FTM solves the scalability problem while maintaining high transaction speed. It is important to always consider the risks before investing into cryptocurrencies. Investors should always proceed with caution, and not invest more than they can afford to lose.